Machinery for the Woodworking and
Window & Door Industry

We sell state-of-the-art Barberan Lamination Systems as well as Machines for Profile Wrapping and the new HotCoating Technology.
Lamination Systems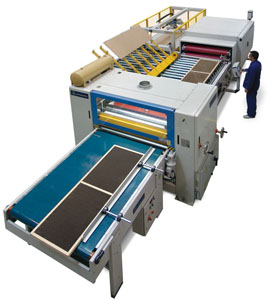 Machinery for Glue Spreading, Automatic Door Manufacturing, Postforming and High Gloss Technology.
Profile Wrapping Machines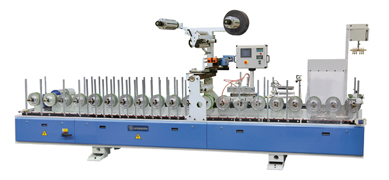 Wrapping machine designed for the gluing and application of veneer in rolls, paper or PVC foil with EVA or PUR hotmelt glues, applied by slot nozzle and independent melting unit, on profiles made of particleboard, MDF, etc., using hot melt glue.

Profile wrapping PDF
Hot Coating Machines



This new lacquering process is based on a new machine developed by Barberan that applies a new kind of PUR hot melt lacquer: Hot Coating (R) by Kleiberit Adhesives.
Additional Barberan Machinery Brochures PDF
High Gloss Postforming
Door Manufacturing Machines
Nordson Glue Delivery Systems

Nordson bulk delivery systems offer efficient processing of hot melt adhesives, sealants or butyls from drums or pails. Easy programming and low maintenance operation simplify precise application of hot melt materials.

VersaDrum,
VersaPail
DuraDrum
DuraPail
VersaBlue Melters
We offer installation, tech support, training and parts.


TreCo Tech & Supply, Inc.
919 Finch Ave.
High Point, NC 27263

Office phone: 336.886.2401
Office fax: 336.886.5648

24Hr Emergency Tech Support: 336.991.6452




Glue Spreader Line for HPL, CPL. PVC and Paper

Foil Pre-Cutting Device

Wrapping Installation for Doors